NEWTRON inside
Employee Story: Dr. Rustam Tagiew – Creative Adventurer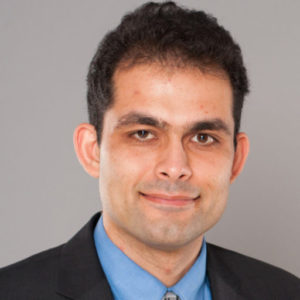 Dr. Rustam Tagiew, Senior Software Developer at Newtron since August 2017, enjoys pursuing challenges. After a bicycle tour through Africa and South America, he now finds them in his professional life in Dresden.
He wrote his doctoral thesis at the TU Freiberg in the area of development of general formats for research into human strategic behavior, worked as a research associate and finally became self-employed. Rustam Tagiew can draw on this experience in his current position as a developer at Newtron. In order to reproduce industry-specific processes using software, it requires targeted communication, a general understanding of business practice and a structured approach. "But creativity is just as much in demand in our job," says the Data Scientist, whose task is to further develop the existing system. It is precisely this mixture that makes his work so compelling for him.
Privately, Rustam Tagiew embarked on his very own personal challenge: in 2014 he cycled from Düsseldorf via Senegal, Brazil, Uruguay and Argentina to Santiago de Chile, including an Atlantic crossing. "A real adventure. 10,000 kilocalories per day, otherwise hardly any other costs", summarizes the native-born Bakuer, who came to Germany as a teenager with his parents from Azerbaijan.
Would you also like to experience the Newtron-Mix and become part of our team in Dresden or Hamburg? Then send your application to: Bewerbung@newtron.de.